If you've ever used Microsoft Word, you've probably spent a lot of time customizing different options to get your document to look exactly the way you want. But have you ever created a document for other people to use?
For example, let's say you're organizing a field trip and want everyone to send in their permission forms electronically. To simplify the process, you could create a form in Microsoft Word. A form allows you to create placeholders for different types of information, such as text, dates, yes-no questions, and so on. This makes it easier for everyone to know what type of information to include, and it also helps ensure all of the information is formatted the same way.
We'll use Word 2013 to show you how to create a form, but this should work the same way for Word 2010 or Word 2007. You can also download our example file if you'd like to follow along.
 Step 1: Turn on the Developer tab
Before you create form elements in a document, you'll need to activate the Developer tab on the Ribbon. To do this, click File > Options to access the Word Options dialog box. Select Customize Ribbon, then click the check box for the Developer tab.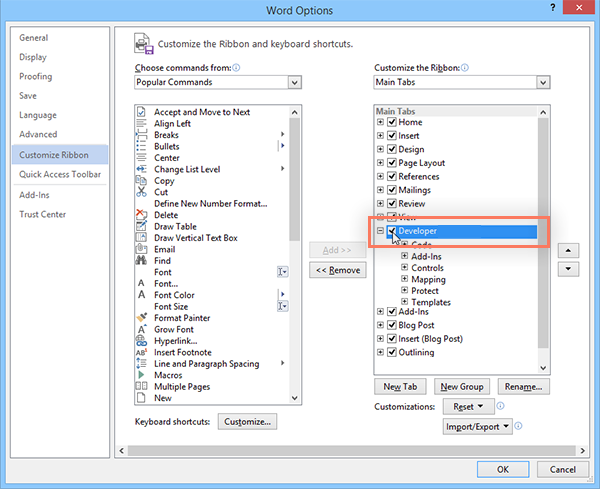 The Developer tab will appear on the Ribbon.
For Further More Visit :    Office.com/setup